Nonprofit + Church = Kingdom Impact - Webinar
A Picture of Healthy Nonprofit and Church Relationships
---
Wednesday, May 17, 2023
11:00 AM - 12:00 PM PDT
Seats Available: 887 of 2001
Event Information
Mission Increase believes in the power of church engagement. Too often though, ministries either don't know how to build relationships with churches, or only see them as check-writers. But there is a better way.
Join us live on May 17th to hear the panelists' discussion and participate in the Q&A. This webinar will help you:
Learn what makes for good church and ministry partnerships

Explore how you can partner with churches in your acquisition strategy

Reconsider your current church engagement strategy
Be sure to invite development staff, board members, and even potential church partners to participate. Register today!
We encourage you and your team to take full advantage of our learning series:
Watch this national webinar on May 17th

Join any group coaching events and/or schedule individual coaching as available with your Area Director
The link to join the webinar is included in your confirmation and reminder emails once you register, and is all you need to connect on May 17th!
Presenters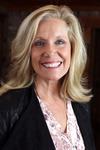 Featuring - Beth Bennett
Area Director, Atlanta, Mission Increase
Beth Bennett serves as the Area Director for Mission Increase Atlanta. With more than 35 years of ministry experience, Beth is passionate about helping ministry leaders enjoy God while leading their causes and working with them to create systems for maximum kingdom impact and leadership transformation. She has worked with hundreds of ministries in the Atlanta community as a local church pastor and coach with Ministry Ventures. Beth is a certified Life Coach with Christian Coaches Institute and a graduate of Central Michigan University. She is a licensed minister, pastoral counselor, leadership coach, and retreat leader with her certification as a Spiritual Director with the School of Sustainable Faith. Beth and her husband have 3 grown children and live in Alpharetta, GA.

Featuring - Dale Hart
Area Director, MI Fort Worth
Dale Hart serves as the Area Director for Mission Increase Fort Worth. He brings more than thirty years of experience to Mission Increase, in the nonprofit and education sector. Dale served as Executive Vice-President of Development for Christ's Haven for Children, and later at Dallas Christian School. He also served as Executive Director of Open Arms Home, the Keller ISD Education Foundation, and has served on several advisory boards in Texas. In 2006, Dale started Anchor Consulting Group to work with nonprofit organizations in need of assessment, education, guidance, and training. He has a passion for growing ministries and has helped in the formation of more than one-hundred new nonprofit organizations! Dale has been excited over the years to transfer his coaching skills from education and the athletic fields to growing and training nonprofit leaders. Dale and his wife Lynette have been married 36 years and reside in Richland Hills, Texas. They have two married children, Bailey and Emily, and three wonderful grandchildren!

Featuring - Scott Harris
Vice President of Church and Global Engagement, Mission Increase
Scott Harris serves as the Vice President of Church and Global Engagement at Mission Increase, helping ministries maintain and grow healthy relationships with local churches. In addition, Scott focuses on soul care, evangelism, and ways to take Mission Increase training beyond North America to the global church. Prior to Mission Increase, Scott served for 18 years as Missions Minister at Brentwood Baptist Church in Tennessee. He worked with an team in local, state, national, and international initiatives. A native of San Jose, California, Scott spent part of his childhood as a missionary kid in Barbados. While a student a Golden Gate Seminary, he served as a youth pastor at a Korean church in San Francisco. He served also as a university pastor at Spurgeon's College in the United Kingdom and in Hong Kong. Scott was an International Mission Board (SBC) Trustee since 2009 and also recently served as Chairman of the IMB. Scott lives in Brentwood with wife, Beth and two children, Elizabeth and Jonathan. Beth was raised in Taiwan, also by missionary parents. Scott celebrates the connection of churches with a passion of missions!

Featuring - Tracy Arntzen
Co-Founder, Saving Susan Ministry
Tracy Arntzen is passionate about prayer and God's written word. She has served over 3 decades in various ministries, teaching/facilitating Bible studies, co-founder Saving Susan Ministry, and served on several non-profit boards. Raised socially Catholic, turned Jesus follower at age 30, she continues to seek HIS presence and HIS journey for her life. She has a heart for orphans, the homeless, the lost, international missions, and is an advocate for families impacted by mental illness. Tracy and her husband, Jay, reside in north Georgia where she enjoys everything outdoors, and have been married 35 years. She originally worked in the banking industry before choosing to be a stay-at-home mom with their three sons. Seventeen years later she and her husband, Jay founded Genesis Elevator Company and later Revelation Manufacturing. These faith-based businesses are the backbone for Saving Susan Ministry; where they serve the orphaned and abandoned children through programs designed to elevate the care of these children through unique programs and loving relationships.

Featuring - Kalum Tuggle
Director of Central Ministries, The Hills Church
Kalum Tuggle serves as Director of Central Ministries for The Hills Church, a multisite congregation in the DFW Metroplex. As part of his role, he oversees partnerships between the church and local nonprofits who provide vital avenues for connecting the church with the communities surrounding each of The Hills' campuses. He loves to see what's possible when churches and nonprofits work together in pursuit of God's kingdom.