Design Your Best Acquisition Experiences - Webinar
Before and After the Event
---
Details
Wednesday, May 18, 2022
11:00 AM - 12:00 PM Pacific Time
Community: National
Cost: Free!
Location
Nationwide Webinar
---
Event Information
A thriving nonprofit must have a vibrant, ongoing acquisition strategy because even the most compelling organizations lose nearly 50% of their givers every year. We want you to beat those statistics. When you acquire new champions, through experiential events that are connected to the cause and incorporate a strong follow-up plan, people are more likely to become champions who stay with your organization.
Most people emphasize preparing the event itself and may overlook preparing the people who will attend the event and crafting a follow-up plan. Leverage your event by strategically designing the whole experience, starting with the invitation, and building an ongoing communication stream that includes next steps for involvement.
Attend this webinar to hear from a panel of Mission Increase Area Directors who will help you:
Understand the importance of designing the whole experience, beginning with an overarching communications strategy, and continuing through the follow-up plan.
Be more confident in your ability to adapt the pre and post-event communications and overall event planning for a broader audience (including a broader geographic scope, churches, and multiple generations)
Feel encouraged that in addition to in-person events, simulated Signature Participation Projects (SPPs) and other virtual acquisition events can be effective ways to acquire new champions.
This webinar best builds upon the content shared at the Activate Champion Participation workshop but is useful for anyone planning an acquisition event.
Register today!
The link to join the webinar is included in your confirmation and reminder emails once you register, and is all you need to connect on May 18th!
Featuring - Gee Arias
Area Director for Houston Gulf Coast, Mission Increase
Gee Arias serves as the Area Director for Mission Increase Houston Gulf Coast. He has over 8 years of experience in church ministry, with a focus in church planting and expansion. Gee has a calling to help the local church community understand the intersections of the marketplace and the Christian commission to make disciples throughout all the nations. He believes the key can be found in Jeremiah 29, "But seek the welfare of the city where I have sent you…for in its welfare you will find your welfare." Prior to Mission Increase, Gee served as Executive Director for an organization where he witnessed God grow the revenue over 3,000% in 2.5 years. He has been able to share his passion in interviews and conferences including NPR, The Ringer, the TXCCDN, and the CCDA. Gee is native to Houston, where he lives with his wife Jewell, and enjoys traveling, photography, and cheering on his Houston Rockets.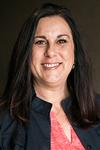 Featuring - Tara Andersen
Area Director for Orange County, Mission Increase
Tara Andersen serves as the Area Director for Mission Increase Orange County, CA. She brings over 25 years of business leadership and fundraising experience where she successfully stewarded and solicited over $52M across multiple campaigns. She has a deep love for developing leaders to unleash their God given potential and impact the world for Christ. Tara holds degrees in Psychology and Criminal Justice, as well as a Master's degree in Organizational Psychology. She also holds certifications as a CFRE (Certified Fund Raising Executive) and CCNL (Credentialed Christian Nonprofit Leader). Tara lives in Orange County with her husband, Steve, and their four sons.

Featuring - Kevin Moore
Area Director for Central Alabama, Mission Increase
Kevin Moore serves as the Area Director for Mission Increase Central Alabama. Since moving to Birmingham in 1983, Kevin has served in seven different pastoral and Christian nonprofit roles in our city. Kevin is passionate about collaboration and the mobilization of the Church to impact Birmingham through its nonprofit agencies. He earned an undergraduate degree in Bible and Music Education from Tennessee Temple University and a Master's Degree in Church Music from Samford University. Kevin lives in Bluff Park with his wife, Judi, and they have four grown sons, three daughters-in-law and two grandchildren.
---
}