Register For Event
How to Grow Effective and Faithful Boards - Workshop
Making Board Service a Gift
---
Details
Wednesday, October 26, 2022
10:00 AM - 12:30 PM Pacific Time
Community: Orange County
Cost: Free!
Seats Available: 41 / 50
Location
Mariners Church, Irvine Campus
5001 Newport Coast Dr.
Irvine
CA
Details: Park on either side of the Life Development Building. Take the outside staircase near the Chapel to the second floor. An elevator can be found in the lobby at the other end of the building from the Chapel.
---
Event Information
When you think about your board, does it feel like a blessing?
Great boards can be a gift to an organization when members understand their role and create environments dedicated to serving the kingdom. Board service can also be a tremendous gift for the person serving when members have the freedom to offer their skills and lead with courage. With role clarity, healthy board composition, and invigorating communication, board service is a blessing to leaders and organizations.
How do you foster the change needed to help your organization's board grow into the strategic leaders and protectors of the mission required to achieve your God-given vision?
Join us to:
Learn the key roles and responsibilities related to serving on a faith-based nonprofit board
Learn ways board members can create pathways for congregations and nonprofits to work together
Explore key ways to increase board engagement, including fundraising
Practice skills needed to recruit, retain, and retire board members
This workshop, along with its corresponding early learning and group coaching opportunities, is intentionally designed for ministry board members and staff to attend so that together you can carve out a path that leads to advancing the cause and creating lasting kingdom impact.
Register your board and staff today for this updated board leadership workshop.
This workshop is held in the Ministry Center rm 205. The Ministry Center building is in the center of campus, our workshop is held upstairs above the preschool. There are sets of stairs on each side of the building or an elevator in the lobby near the preschool entrance desk.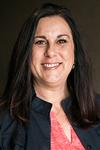 Featuring - Tara Andersen
Area Director for Orange County, Mission Increase
Tara Andersen serves as the Area Director for Mission Increase Orange County, CA. She brings over 25 years of business leadership and fundraising experience where she successfully stewarded and solicited over $52M across multiple campaigns. She has a deep love for developing leaders to unleash their God given potential and impact the world for Christ. Tara holds degrees in Psychology and Criminal Justice, as well as a Master's degree in Organizational Psychology. She also holds certifications as a CFRE (Certified Fund Raising Executive) and CCNL (Credentialed Christian Nonprofit Leader). Tara lives in Orange County with her husband, Steve, and their four sons.
---
}