Register For Event
Making Your Board an Accelerator for Growth - Webinar
Board member cultivation, recruitment, orientation, and engagement
---
Details
Wednesday, November 16, 2022
11:00 AM - 12:00 PM Pacific Time
Community: National
Cost: Free!
Location
Nationwide Webinar
---
Event Information
When you think of your board member recruitment strategy, is it exciting and fresh, or is it stalled?
Boards that have a regular rhythm for cultivating and recruiting board members are more likely to invite vision, engage everyone's gifts and accelerate the growth of the organization. That kind of board infuses the cause with leadership and stimulates growth in the individual members of a board.
Join us to improve and enrich your board experience by focusing on God-honoring governance. CEOs and board members will learn:
How to recruit and inspire the people you need to serve on your board
How to increase engagement, commitment, and generosity
Ways to identify board prospects, including first-time board members
How to create and use a "pathway to boards" protocol
This webinar, along with the corresponding fourth quarter workshop, is intentionally designed for ministry board members and staff to experience together so that you can continue the conversation for healthy board recruitment and orientation.
Register your board and staff today!
When you join us for this webinar you'll also receive:
Tools and insights for avoiding the 4 big mistakes that most ministries make
Resources for inspiring your board members to be lifelong learners
Templates and tools for board meeting agendas, annual affirmations, and board retreats
The link to join the webinar is included in your confirmation and reminder emails once you register, and is all you need to connect on November 16th!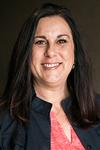 Featuring - Tara Andersen
Area Director for Orange County, Mission Increase
Tara Andersen serves as the Area Director for Mission Increase Orange County, CA. She brings over 25 years of business leadership and fundraising experience where she successfully stewarded and solicited over $52M across multiple campaigns. She has a deep love for developing leaders to unleash their God given potential and impact the world for Christ. Tara holds degrees in Psychology and Criminal Justice, as well as a Master's degree in Organizational Psychology. She also holds certifications as a CFRE (Certified Fund Raising Executive) and CCNL (Credentialed Christian Nonprofit Leader). Tara lives in Orange County with her husband, Steve, and their four sons.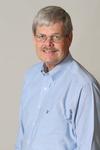 Featuring - John Pearson
Board Governance and Management Consultant, John Pearson Associates, Inc.
John Pearson is a board governance and management consultant from San Clemente, California, and author/co-author of nine books, including Mastering the Management Buckets: 20 Critical Competencies for Leading Your Business or Nonprofit and Lessons From the Nonprofit Boardroom (with Dan Busby).
John and his wife, Joanne, have been married for over 50 years and they've had the privilege of traveling and/or teaching leadership, management, and board governance in more than 50 countries. John and Joanne are also the grandparents of five, including triplet teenagers—with appreciation to their son, Jason, and daughter-in-law, Melinda.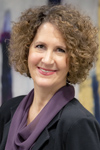 Featuring - Tracy Nordyke
VP of Training and Curriculum Development, Mission Increase
Tracy Nordyke currently serves as the Vice President of Training and Curriculum Development, working to develop Transformational Giving training materials and coaching the Area Director staff. Tracy has worked in fundraising for over twenty-five years including consulting in marketing, communications, and donor discipleship with ministries in virtually every sector of the Christian nonprofit world. Tracy earned a BA in History at the University of California Irvine. Tracy is passionate about sharing the message of biblical generosity and partners with Women Doing Well. She and her husband Kevin live in Portland, Oregon.
---
}