Communicating with Monthly Givers - Workshop
Turn Any Monthly Giving Plan into a Champion Development Strategy
---
Tuesday, August 15, 2023
9:30 AM - 11:45 AM EDT
Seats Available: 12 of 25
Event Information
Are you communicating with monthly givers in a way that develops and nurtures the relationship?
Too often, organizations create monthly giving programs but fail to consider how they will communicate with givers who have signed up. A thoughtful and intentional strategy is key to nurturing long-term relationships.
This workshop will offer you engaging discussion, practical resources, and on-the-spot practice.
You will learn:
How to on-board new givers well
How to nurture the relationship through ongoing communication
Imagine if your monthly giving program was seen as a communications effort that grew champions in a wholistic way, rather than just a fundraising opportunity.
This updated workshop will surely benefit your entire team. Be sure to invite development staff, board members, and even key volunteers to attend. Register today!
We encourage you and your team to take full advantage of our learning series by:
Attending the workshop
Watching the national webinar on August 16th – save the date
Take advantage of any group coaching or individual coaching offered by your Area Director
Presenters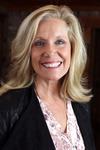 Featuring - Beth Bennett
Area Director, Atlanta, Mission Increase
Beth Bennett serves as the Area Director for Mission Increase Atlanta. With more than 35 years of ministry experience, Beth is passionate about helping ministry leaders enjoy God while leading their causes and working with them to create systems for maximum kingdom impact and leadership transformation. She has worked with hundreds of ministries in the Atlanta community as a local church pastor and coach with Ministry Ventures. Beth is a certified Life Coach with Christian Coaches Institute and a graduate of Central Michigan University. She is a licensed minister, pastoral counselor, leadership coach, and retreat leader with her certification as a Spiritual Director with the School of Sustainable Faith. Beth and her husband have 3 grown children and live in Alpharetta, GA.