Communicating with Monthly Givers - Workshop
Turn Any Monthly Giving Plan into a Champion Development Strategy
---
Community: Christian Alliance for Orphans
Thursday, July 27, 2023
10:30 AM - 12:00 PM CDT
Seats Available: 7 of 150
Event Information
Are you communicating with monthly givers in a way that develops and nurtures the relationship?
Too often, organizations create monthly giving programs but fail to consider how they will communicate with givers who have signed up. A thoughtful and intentional strategy is key to nurturing long-term relationships.
This workshop will offer you engaging discussion, practical resources, and on-the-spot practice.
You will learn:
How to on-board new givers well
How to nurture the relationship through ongoing communication
Imagine if your monthly giving program was seen as a communications effort that grew champions in a wholistic way, rather than just a fundraising opportunity.
This updated workshop will surely benefit your entire team. Be sure to invite development staff, board members, and even key volunteers to attend. Register today!
We encourage you and your team to take full advantage of our learning series by:
Attending the workshop
Watching the national webinar on August 16th – save the date
Take advantage of any group coaching or individual coaching offered by your Area Director
Presenters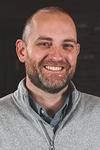 Featuring - Michael Mitchell
Area Director, CAFO, Mission Increase
Michael Mitchell serves as the Area Director for Mission Increase CAFO. While he is based in Oklahoma City, he serves CAFO leaders nationwide through a unique partnership between Mission Increase and the Christian Alliance for Orphans. Before coming to CAFO, he served as Director of Development and Marketing for an international water nonprofit working to eradicate the water crisis in 14 African countries. Prior to that role, Michael spent more than a decade in higher education fundraising and marketing with Oklahoma Christian University.