Register For Event
How to Grow Effective and Faithful Boards - Workshop
Making Board Service a Gift
---
Details
Thursday, October 20, 2022
9:00 AM - 11:30 AM Pacific Time
Community: Oregon
Cost: Free!
Seats Available: 20 / 30
Location
Rolling Hills Community Church
3550 SW Borland Road
Tualatin
OR
---
Event Information
When you think about your board, does it feel like a blessing?
Great boards can be a gift to an organization when members understand their role and create environments dedicated to serving the kingdom. Board service can also be a tremendous gift for the person serving when members have the freedom to offer their skills and lead with courage. With role clarity, healthy board composition, and invigorating communication, board service is a blessing to leaders and organizations.
How do you foster the change needed to help your organization's board grow into the strategic leaders and protectors of the mission required to achieve your God-given vision?
Join us to:
Learn the key roles and responsibilities related to serving on a faith-based nonprofit board
Learn ways board members can create pathways for congregations and nonprofits to work together
Explore key ways to increase board engagement, including fundraising
Practice skills needed to recruit, retain, and retire board members
This workshop, along with its corresponding early learning and group coaching opportunities, is intentionally designed for ministry board members and staff to attend so that together you can carve out a path that leads to advancing the cause and creating lasting kingdom impact.
Register your board and staff today for this updated board leadership workshop.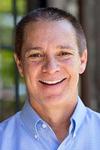 Featuring - Trent Combs
Senior Vice President of Field Operations, Mission Increase
Trent is the Sr. Vice President of Field Operations for Mission Increase Foundation, overseeing Area Directors. He has over thirty-seven years experience working with nonprofit ministries. Trent's background includes work in marketing, teaching, public relations, administration and donor development. He holds a BS degree in Pastoral Counseling from New Hope Christian College and a MA degree in Education from the University of Redlands.
---
}