---
Details
Wednesday, May 10, 2023
9:00 AM - 10:30 AM Pacific Time
Community: National
Cost: Free!
Seats Available: 94 / 110
---
Event Information
Intentional new-giver strategies are essential for nonprofit growth.
Fundraising events play a significant role in connecting new givers to the cause, not to mention have substantial benefit on an organization's bottom line. Over the past two decades, Mission Increase's Events Manual has helped thousands of leaders invite new people, raise money, grow existing champions and build community through inspiring fundraising dinners. This learning series will walk through a proven model for fundraising events. Register today!
Once you've registered for the workshop, a Zoom link will be sent to you to join the meeting.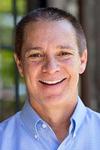 Featuring - Trent Combs
Area Director for MI National, Mission Increase
Trent is the Area Director for MI National. He has over thirty-seven years experience working with nonprofit ministries. Trent's background includes work in marketing, teaching, public relations, administration and donor development. He holds a BS degree in Pastoral Counseling from New Hope Christian College and a MA degree in Education from the University of Redlands. Trent and his family reside in Wilsonville, Oregon. Within the MI family he is the repository of all trivia, especially sports and music related.
---
}