Register For Event
Design Inspirational Large-Scale Fundraising Events - Workshop
Use events to inspire, nurture and engage newly acquired champions
---
Details
Wednesday, April 19, 2023
9:00 AM - 11:30 AM Eastern Time
Community: Central Ohio
Seats Available: 22 / 70
Location
Dwell Community Church Cafe
1390 Community Park Drive
Columbus
OH
---
Event Information
Organizations lose around half their donor base each year. For your nonprofit to survive, you must be regularly inviting new people the cause. Hosting an inspiring large-scale event can help your organization reach a wider audience where you can cultivate engagement with new people. Over the past two decades, Mission Increase's model for large-scale events has helped thousands of leaders to invite new people, in addition to raise more money, grow existing champions, and build community through inspiring fundraising dinners.
This workshop will focus on the important planning principles for large-scale events. When you gather together with peers in ministry to practice:
Brainstorming your guest list
Designing a great program
Construct a follow-up plan
This updated workshop will surely benefit your entire team. Be sure to invite key volunteers, development staff and board members to participate. Register today!
We encourage you and your team to take full advantage of our learning series:
Attend the workshop
Watch the national webinar - Save the date for May 17th!
Participate in any available coaching opportunities with your Area Director
Coffee will be provided!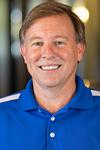 Featuring - Wally Martinson
Central Ohio Area Director, Mission Increase
Wally Martinson serves as the Area Director for Mission Increase Central Ohio. He has over 30 years of experience in the areas of leadership, organization, and financial development. Wally is passionate about helping organizations fulfill their God-given potential. He holds a BA in Economics and Business from Wittenberg University, as well as a Master's Degree in Christian Leadership Development from Alliance Theological Seminary. Wally resides in Springfield, Ohio with his wife Anne and they have two grown children.
---
}