Major Gifts: Making the Invitation - Workshop
Transform the way you invite people to give
---
Tuesday, January 23, 2024
9:00 AM - 10:30 AM PST
Seats Available: 150 of 150
Event Information
Does inviting someone to give to your organization feel like an unnatural conversation? Are you timid about asking people to give financially? Does your work with major givers feel transactional? It doesn't have to be this way.
Gather with fundraising peers at this Mission Increase workshop. Together, you will learn how to transform the way you invite people to give so that there is greater ownership in your cause.
Outcomes:
Understand the biblical principles that inform how we invite people to give
Articulate your mission and vision in a compelling way
Practice inviting someone to give
If you or anyone on your team has been apprehensive about inviting financial gifts, don't miss out!
This workshop will benefit executive directors, development staff, board members – or anyone who has personal relationships with champions. Register today!
Once you've registered for the workshop, a link will be sent to you to join the meeting.
Presenters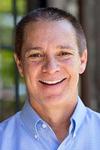 Featuring - Trent Combs
Area Director for MI National, Mission Increase
Trent is the Area Director for MI National. He has over thirty-seven years experience working with nonprofit ministries. Trent's background includes work in marketing, teaching, public relations, administration and donor development. He holds a BS degree in Pastoral Counseling from New Hope Christian College and a MA degree in Education from the University of Redlands. Trent and his family reside in Wilsonville, Oregon. Within the MI family he is the repository of all trivia, especially sports and music related.