Growing Major Gift Relationships - Workshop
Cultivate and Foster Relationships with Givers and Giving Organizations
---
Details
Day 1: 2/9/2022 1:45 PM - 2:45 PM
Day 2: 2/11/2022 1:45 PM - 2:45 PM
Community: Christian Alliance for Orphans
Cost: Free!
Seats Available: 6 / 120
---
Event Information
With a new year comes new opportunities for growing generous givers. However, conversations with major givers can be awkward, and it can be hard to know how to make them better. Perhaps you don't enjoy getting to know your givers out of fear you'll be seen as hunting for money - even though you know that giving is good for the giver, for the organization and for the people you serve. Maybe you wish you were the type of leader who partners with funding organizations (foundations, churches or businesses), but have no idea how to even begin.
It doesn't have to stay this way. Join us for the Growing Major Gift Relationships workshop to:
Learn the make-up of a major gift
Demonstrate transformational fundraising skills
Learn how to create next-steps to grow your givers
Learn the principles of beginning or fostering relationships with funding organizations
Develop tools and training to equip your team to have major gift conversations
Major gifts work can be centered on what God is calling people to do, and in turn, become some of your most life-giving relationships. In this new year, through relationships, you and your givers can take hold of life that is truly life!
This MI workshop will bring fresh perspectives to the on-going work of growing relationships with major givers. Explore this topic together in community. This workshop is for anyone involved in fundraising at your organization, including executive directors, development directors, and board members.
Join us for this 2-part series on Wednesday, February 9, 2022 from 1:45 PM - 2:45 PM Central and again on Friday, February 11, 2022 from 1:45 PM - 2:45 PM Central.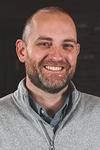 Featuring - Michael Mitchell
Area Director, CAFO, Mission Increase
Michael Mitchell serves as the Area Director for Mission Increase CAFO. While he is based in Oklahoma City, he serves CAFO leaders nationwide through a unique partnership between Mission Increase and the Christian Alliance for Orphans. Before coming to CAFO, he served as Director of Development and Marketing for an international water nonprofit working to eradicate the water crisis in 14 African countries. Prior to that role, Michael spent more than a decade in higher education fundraising and marketing with Oklahoma Christian University.
---
}