Register For Event
Build an Effective Champion Development Team - Webinar
A Question and Response National Webinar
---
Details
Wednesday, February 15, 2023
11:00 AM - 12:00 PM Pacific Time
Community: National
Cost: Free!
Location
Nationwide Webinar
---
Event Information
The responsibility of fundraising should never land on a single person's shoulders. Not only is it too large of a responsibility for one person to bear, but it is also risky if something happens with this person.
No matter the size, or age, of a ministry, it is possible to build a mighty team that shares the responsibility of fundraising, increases relational capacity, and expands the organizational efforts to develop champions.
Join us for this special question and response webinar on February 15th to learn:
How to build a team from scratch
How to increase engagement with an existing team
What to do with people who "should" be on the team, but aren't
Registrants for this webinar will receive a link to send in their questions related to building, growing, and maintaining a successful fundraising team.
This webinar will benefit your entire team. Be sure to invite development staff, board members, and even key givers to participate. Register today!
We encourage you and your team to take full advantage of our learning series by:
Attending the separate Major Gifts Plan workshop
Watching this national webinar on February 15th
Joining any group coaching events
Schedule individual coaching appointment with your Area Director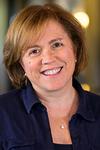 Featuring - Anne Calton
Middle Tennessee Area Director, Mission Increase
Anne Calton serves as the Area Director for Mission Increase Middle Tennessee. With more than 25 years of development, fundraising, and capital campaign experience, Anne has worked with a variety of organizations in Nashville, including: Christian Women's Job Corps of Middle Tennessee, Fannie Battle Day Home for Children, Scarritt-Bennett Center, Frist Center for the Visual Arts, Franklin Road Academy, and Vanderbilt University. Anne has also served as a consultant expert in fundraising and development for the Center for Nonprofit Management. She holds a M.Ed. in Institutional Advancement from Peabody College at Vanderbilt University. It is Anne's privilege to serve the Lord by equipping ministries with the skills to carry out their missions. Anne is also involved in the women's ministry at her church. She and her husband John have two children and live in Brentwood.
---
}