---
Details
Wednesday, July 26, 2023
9:30 AM - 12:00 PM Pacific Time
Community: Inland Valleys
Seats Available: 19 / 20
Location
Oak Valley College
2759 AYALA DRIVE
Rialto
CA
---
Event Information
A vibrant monthly giving program is essential to the long-term health and stability of your organization. It allows organizations to have sustainable capital to impact their cause and grow with champions being more poised to take the next step. This Mission Increase learning series will walk you through setting up or reinvigorating your own monthly giving program. With practical resources and on-the-spot brainstorming, we'll explore best practices and a simple process for building and growing your monthly giving program. Register today!
We will be meeting in Room 193. Oak Valley College is located on the NW side (facing N Riverside Ave) of the Sunrise Church campus. There is plenty of parking in front of the classroom.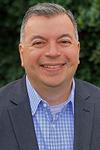 Featuring - Rolando Zeledon
Area Director, Inland Valleys, Mission Increase
Rolando Zeledon serves as the Area Director for Inland Valleys in Southern California. He has over twenty years of experience in the small business and nonprofit sectors. Since 1999, after completing his undergraduate and graduate degrees in engineering from Stanford University and successfully launching a small business, he held positions in fundraising, programs, operations and executive leadership for a handful of nonprofits in the Silicon Valley. Most recently and for twelve years, Rolando served as the Executive Director at Bayshore Christian Ministries, a holistic youth development ministry in East Palo Alto, CA. He is thrilled to serve at Mission Increase allowing him the privilege to leverage his broad nonprofit experience to train, coach and mentor ministry leaders and grow God's kingdom. Rolando, his wife, Dolores, and their four children are excited to experience life in Southern California.
---
}