Communicating with Monthly Givers - Workshop
Turn Any Monthly Giving Plan into a Champion Development Strategy
---
Community: Inland Valleys
Wednesday, July 26, 2023
9:30 AM - 12:00 PM PDT
Seats Available: 11 of 20
Event Information
Are you communicating with monthly givers in a way that develops and nurtures the relationship?
Too often, organizations create monthly giving programs but fail to consider how they will communicate with givers who have signed up. A thoughtful and intentional strategy is key to nurturing long-term relationships.
This workshop will offer you engaging discussion, practical resources, and on-the-spot practice.
You will learn:
How to on-board new givers well
How to nurture the relationship through ongoing communication
Imagine if your monthly giving program was seen as a communications effort that grew champions in a wholistic way, rather than just a fundraising opportunity.
This updated workshop will surely benefit your entire team. Be sure to invite development staff, board members, and even key volunteers to attend. Register today!
We encourage you and your team to take full advantage of our learning series by:
Attending the workshop
Watching the national webinar on August 16th – save the date
Take advantage of any group coaching or individual coaching offered by your Area Director
We will be meeting in Room 193. Oak Valley College is located on the NW side (facing N Riverside Ave) of the Sunrise Church campus. There is plenty of parking in front of the classroom.
Presenters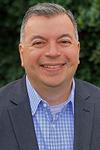 Featuring - Rolando Zeledon
Area Director, Inland Valleys, Mission Increase
Rolando Zeledon serves as the Area Director for Inland Valleys in Southern California. He has over twenty years of experience in the small business and nonprofit sectors. Since 1999, after completing his undergraduate and graduate degrees in engineering from Stanford University and successfully launching a small business, he held positions in fundraising, programs, operations and executive leadership for a handful of nonprofits in the Silicon Valley. Most recently and for twelve years, Rolando served as the Executive Director at Bayshore Christian Ministries, a holistic youth development ministry in East Palo Alto, CA. He is thrilled to serve at Mission Increase allowing him the privilege to leverage his broad nonprofit experience to train, coach and mentor ministry leaders and grow God's kingdom. Rolando, his wife, Dolores, and their four children are excited to experience life in Southern California.