Major Gifts: Making the Invitation - Workshop
Transform the way you invite people to give
---
Tuesday, January 23, 2024
9:30 AM - 11:45 AM EST
Seats Available: 22 of 25
Event Information
Does inviting someone to give to your organization feel like an unnatural conversation? Are you timid about asking people to give financially? Does your work with major givers feel transactional? It doesn't have to be this way.
Gather with fundraising peers at this Mission Increase workshop. Together, you will learn how to transform the way you invite people to give so that there is greater ownership in your cause.
Outcomes:
Understand the biblical principles that inform how we invite people to give
Articulate your mission and vision in a compelling way
Practice inviting someone to give
If you or anyone on your team has been apprehensive about inviting financial gifts, don't miss out!
This workshop will benefit executive directors, development staff, board members – or anyone who has personal relationships with champions. Register today!
Presenters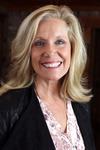 Featuring - Beth Bennett
Area Director, Atlanta, Mission Increase
Beth Bennett serves as the Area Director for Mission Increase Atlanta. With more than 35 years of ministry experience, Beth is passionate about helping ministry leaders enjoy God while leading their causes and working with them to create systems for maximum kingdom impact and leadership transformation. She has worked with hundreds of ministries in the Atlanta community as a local church pastor and coach with Ministry Ventures. Beth is a certified Life Coach with Christian Coaches Institute and a graduate of Central Michigan University. She is a licensed minister, pastoral counselor, leadership coach, and retreat leader with her certification as a Spiritual Director with the School of Sustainable Faith. Beth and her husband have 3 grown children and live in Alpharetta, GA.