Communicate with Purpose, on Purpose - Workshop
Intentional messaging that inspires people to listen and take action
---
Details
Tuesday, July 26, 2022
9:00 AM - 11:30 AM Pacific Time
Community: Oregon
Cost: Free!
Seats Available: 29 / 50
Location
Salem Evangelical Church
455 Locust St NE
Salem
OR
---
Event Information
Is your communications strategy effective, or does it feel like a big gamble, without a clear way to understand what's working? Are you adding value to your champions through the stories you share and the invitations you offer, or are you messaging only to fulfill an obligation? Are you confident in your communication, or do you feel stuck not knowing what to say, when and where to say it, and whom to say it to?
Communication is key to gaining and growing the people and resources needed to keep doing good work. There is a winning formula to nailing your message, streamlining your mechanics, and aligning your measurement with your impact. Start communicating with purpose, on purpose.
Participate in our third quarter learning series* to:
Clarify your messaging around the organization's purpose and impact
Learn purposeful mechanics for communication
Develop an evaluation strategy to measure the effectiveness of your communication
Feel inspired and equipped to nurture your champions' engagement in the cause through your organization
Prepare for coaching exclusive to workshop attendees where you'll create a communications calendar and accompanying execution plan
Register for this MI communications workshop and begin developing messages that will inspire champions to act. Leaders, this workshop will benefit your whole team. Register today*
*In addition to this workshop, the 2022 third quarter learning series includes a self-paced early learning opportunity (click here to check it out), group or individual coaching following the workshop, and a webinar. Participate in all of them to make the most of your learning.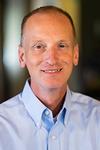 Featuring - Kevin Whitman
Oregon Area Director, Mission Increase
Kevin Whitman is the Area Director for Mission Increase Oregon, coming with 30 years of experience in the nonprofit sector, including both church and parachurch organizations. He has enjoyed working in development, administration, education, communications, missions, and pastoral roles. His passion is to train and develop leaders, helping them thrive in their individual areas of strength. He received a Bachelor of Arts in Biblical Education from Life Pacific College, and pursued his MBA from Azusa Pacific University. Kevin lives in Clackamas with his wife, Kim, and their three children.
---
}