How to Grow Effective and Faithful Boards - Workshop
Making Board Service a Gift
---
Thursday, November 03, 2022
9:30 AM - 12:30 PM EDT
Seats Available: 22 of 50
Event Information
When you think about your board, does it feel like a blessing?
Great boards can be a gift to an organization when members understand their role and create environments dedicated to serving the kingdom. Board service can also be a tremendous gift for the person serving when members have the freedom to offer their skills and lead with courage. With role clarity, healthy board composition, and invigorating communication, board service is a blessing to leaders and organizations.
How do you foster the change needed to help your organization's board grow into the strategic leaders and protectors of the mission required to achieve your God-given vision?
Join us to:
Learn the key roles and responsibilities related to serving on a faith-based nonprofit board
Learn ways board members can create pathways for congregations and nonprofits to work together
Explore key ways to increase board engagement, including fundraising
Practice skills needed to recruit, retain, and retire board members
This workshop, along with its corresponding early learning and group coaching opportunities, is intentionally designed for ministry board members and staff to attend so that together you can carve out a path that leads to advancing the cause and creating lasting kingdom impact.
Register your board and staff today for this updated board leadership workshop.
We will be meeting in the upstairs Loft. Light breakfast and lunch will be served.
PARKING: There is parking along Bird Road side of Church. ENTRANCE: Enter through white gates on the Bird Road side to the upstairs Loft.
Presenters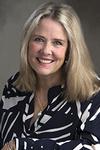 Featuring - Chris Lane
Area Director, MI South Florida, in collaboration with NCF South Florida
Chris serves in a collaborative role as the Area Director for Mission Increase South Florida and the Executive Director for the National Christian Foundation of South Florida. She is a native Miamian whose work in philanthropy and charitable gifting runs deep. She has spearheaded many generosity-driven projects and initiatives through her long-time work in global and local missions. Chris is inspired by radical giving and guiding families in the journey of generosity both in Miami and around the world.
Chris and her husband work together in food justice through agriculture with a highlight on food insecure communities. She is a mentor for survivors of human trafficking and is dedicated to the Explore Foster city-wide launch to move churches to explore, connect, and mobilize for children and families.
Chris attends Vous Church and lives with her family on their fruit farm south of Miami in the Redlands. She is mom to Devon, a gifted musician who attends University of Central Florida (UCF) and Andrew, a vibrant young man who attends Infinite Horizons, a school for the differently-abled. The family has four dogs, two cats, lots of orchids, and loves the outdoors and spending time together in North Carolina and the Everglades.